Whether you want to study abroad or move to another country for professional growth, you will have to clear the necessary tests. IELTS is a highly-known and popular English-speaking test that has been designated by more than 140 countries. On the contrary, IELTS is also one of the only tests that are accepted by key immigration authorities. Most organisations and universities have criteria and minimum eligibility scores that you should meet to pass and achieve your IELTS goals. If you are planning to take the IELTS exam in 2023, this guide is essential for you. We have highlighted the key tips and strategies that you should follow to improve your scores in the IELTS examination.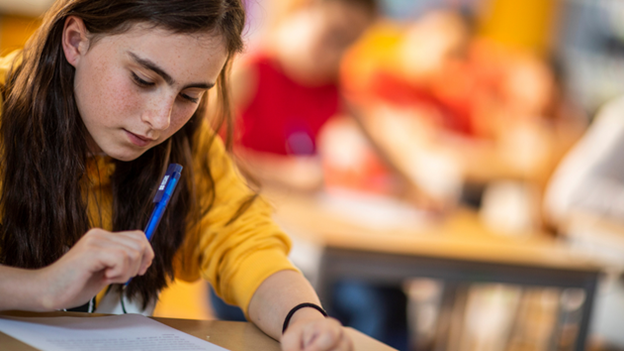 Achieve your IELTS goals with Ajinorah, the top coaching centre in India. Enrol now! 
Many applicants enrol for IELTS while they are still not sure about the IELTS test format. Irrespective of which exam you are taking, you should always take some time to go through the format to have a clear understanding of it. When you are well-versed in the format, you will know which areas require improvement or where you are lacking. If you are unaware, you should note that the IELTS test is divided into four sections: reading, listening, writing, and speaking. If you want to get good scores, you will need to have a specific plan for each format. 
Each section has been designed to assess your abilities and evaluate your skills. Besides that, there are two types of IELTS, namely academic and general training. Academic is generally designed for individuals who want to pursue any academic course. The reading and writing sections may differ for each format. Each section will contain ten questions, and you can choose the date for your exam. 
While the reading, writing, and listening will happen on the same day without any break, you can choose the date for the speaking test. Take a look at the IELTS band score to understand the marking scheme used for the examination. It will also help you identify the efforts you need to put in to get that eligible band score. Another thing to keep in mind is that there is no negative marking for the exam. Henceforth, you should try and attempt each section to gain a good score.
Even though you cannot sit down to write and track every unfamiliar word, you should still make an effort to expand your vocabulary and pronunciation of words. If you are well-versed in the word but not sure of the pronunciation or correct usage, it may reflect in the exam.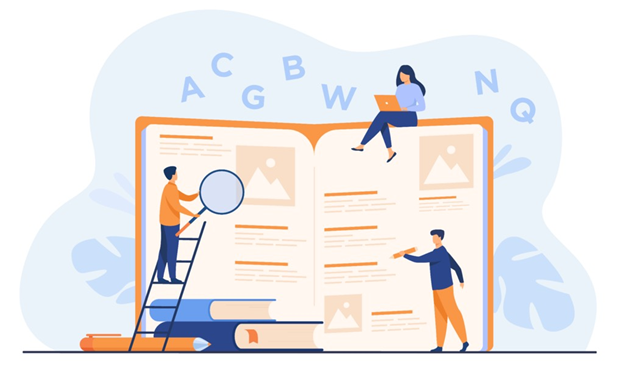 The listening section will not be repeated, and you will have to catch the word in one go. You cannot take any risks or miss out on the chance of getting highlighted. Make this a habit and learn new words every day. You should also ensure that you are taking time to understand the exact meaning and usage of the terms for a better understanding. Read passages or watch online shows in the language to improve or build up your skills.
It often becomes a habit that we tend to write extra words to gain extra marks in our exams. However, IELTS is entirely different, and you have to be very specific about meeting the guidelines. Make sure to follow the word limit and write the answers accordingly. Try to be clear with your approach and avoid using a flowery tone or beating around the bush. 
The IELTS writing section mentions that one should have an introduction, followed by a body where the main idea is explained, and end with a conclusion. Make sure you take your time to briefly explain the overall theme of the answer and address it properly throughout. Do not start writing immediately. Read through and understand the question first before answering it.
You can achieve a good score only if your answers are unique and creative in approach. If your answers are repetitive, they will reflect on your IELTS reading band score. You should even avoid adding irrelevant information and be very specific about what you are mentioning. If your answers are redundant or unclear, it will likely make your writing too long or even distract the examiner. Try to improve your creativity by reading, writing, travelling, or participating in multiple activities. Besides that, follow a natural and spontaneous approach in the speaking and writing sections. Do not just give definitions; try to make the answers more unique and creative.
Another way to score well is to listen and read as much as you can. Do not limit yourself and try different mediums. For instance, you must consider listening to podcasts, news shows, YouTube videos, and Netflix shows. Keep in mind that all the mediums will have a different approach, so take it from that angle. This will also help expand your creativity. For instance, if you listen to news shows, you will be well aware of the latest happenings.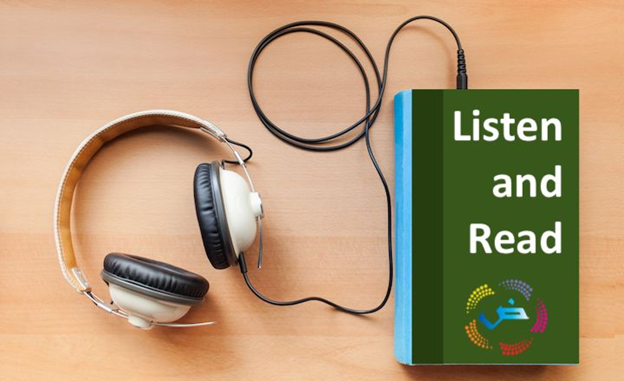 You can use that as an example in your speaking or writing test. Listening to different kinds of voices will even help you understand different types of languages and pronunciations, which may help improve your IELTS listening band score. In addition to this, you must also consider reading different pieces and following the same approach. While listening and reading, you must maintain a list of new words, as it may also help in improving your vocabulary.
It is an old saying that practice makes a man perfect. This holds in all senses, and you cannot ignore the importance of practising before the test. As mentioned above, the format is defined, and you will have to follow that. Additionally, you will have time limits, and you will have to complete them within that time frame. 
You cannot risk taking longer than required to write one passage. It will impact your IELTS band score if you are unable to complete the examination. No matter how prepared you are, you cannot neglect the time frame. You should consider taking several test papers or enrolling in the best IELTS and OET training in India. The experts will conduct several practice sessions, which will allow you to improve your skills and score well in the exam. 
Practise Speaking in English
At the end of the day, you are planning to move to a new country. Your main goal should be to converse well in the language and understand the conversational tone as well. Speaking in English will also make it easier to understand complex words, which may be helpful for your IELTS listening band score. 
When you have good fluency and command over the language, you will even be able to read and complete the section on time. We can say that it may benefit your IELTS reading band score too. If you can converse well, you will not face any challenges in the remaining sections either. Try to speak with family members or strangers in the same language to improve your skills.
These are the seven effective strategies that may help set the foundation for scoring well in the IELTS examination. If you are unable to grasp it, you may consider seeking assistance from professionals. Look for the most reliable and best IELTS coaching centre in India. Check the course patterns, structure, and experience of the tutors. Make sure to check the online reviews before enrolling or paying the fees. You may even choose the online coaching option to get the required training at your pace.
As mentioned above, you should take your time to understand the instructions and follow the guidelines given by the IELTS authorities. You can always plan the exam date. So you must choose a date when you are comfortable and fully prepared to take the exam.
Want to improve your IELTS score? Boost your IELTS score with Ajinorah. Enrol now!