IELTS has been designed to check the proficiency of a professional in the English language. One should not take this just as an exam; the IELTS exam should be seen as an opportunity to gain access to world-class opportunities and exposure. Millions of students take the test each year to fulfil their dreams, while professionals take the test to migrate their operations to another country. IELTS has different sections, namely reading, writing, speaking, and listening. Applicants taking the exam for the first time are often confused about the criteria for passing or failing the examination. 
One should note that there is no such thing as pass or fail for the IELTS. It is rather classified on the basis of the IELTS band score. This is another criterion that educational institutions and organisations would set. The minimum band score is between 5 and 5.5. There are organisations that may have criteria for good scores in each of the sections to be eligible. Listening is particularly daunting for IELTS candidates. It primarily occurs because we are used to understanding a particular type of tonality and dialect of the language. Let us understand how you can deal with different accents and dialects and find a way to improve.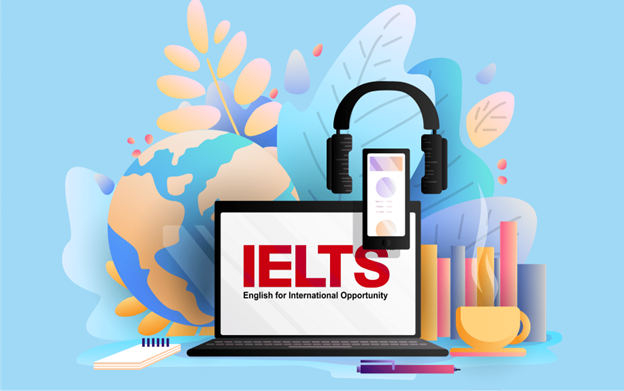 Understanding Different Dialects
While English is the most common language, there are multiple differences in the way it is pronounced. Some may be used to understanding North American English, while others may be more comfortable with British English. In contrast, many applicants find Australian English quite difficult to decipher. One should be aware that being accustomed to one way of speaking is not the key and can impact the IELTS listening band score significantly. 
There are more than 160 different types of dialects of the language. Don't be afraid to look at the numbers; rather, start preparing for the most common dialects used in the language. You will even find only ten common dialects in the IELTS listening test. The English accents you can expect here are divided into three main regions and are as follows:
UK (Southern England, Northern England, Scotland, Wales)

North America (Northern USA, Southern USA, Canada)

Southern Hemisphere (Australia, New Zealand, South Africa)
The applicants can expect two main types of conversations to listen to during the IELTS exam. 
A monologue – It is when only one person is speaking where the topic can be either academic or factual.

Duo Conversation – It is when two people are communicating or debating on a particular topic. It could also be related to speeches. 
While a monologue can be easy to hear and understand, conversations can be difficult to hold, especially when there are two different dialects or tones involved. The main key to improving the IELTS listening band score is listening to conversations and practising it in everyday use. One can be well-versed in different dialects only when they have heard them before. It will be much easier to identify and decode the accent.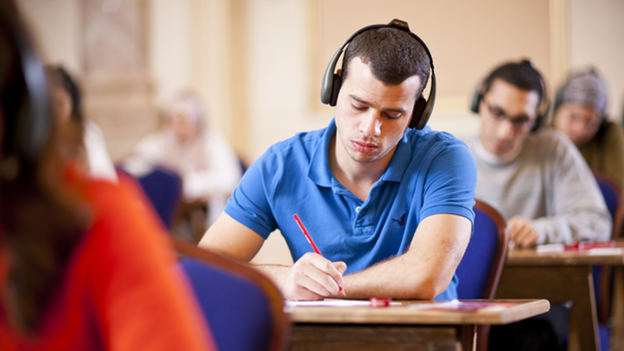 Try to figure out the key differences in the pronunciation and vowel sounds. We would also suggest you avoid overanalysing and going so deep into listening to different dialects. Make this a goal and try to be comfortable with each accent. Once you have heard different types of accents, you will be more confident. You will also not be surprised or distracted when you hear that accent during the exam. Check out the IELTS score calculator and eligibility requirements for the organisation to which you are applying.
Media Options to Learn Different Accents
Apparently, there are multiple resources you can refer to. The key should be to learn, practise, and bring that into implementation for a better understanding of it. Here are some media options that you can try: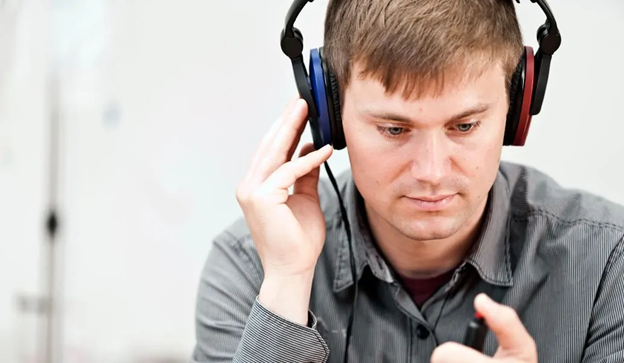 TED Talks is becoming an interesting and exciting platform. The democratic nature of TED Talks aims to invite people from different backgrounds and professionals from different countries. If you listen to TED talks, you will discover how they are using the language and accent in their everyday lives. Well, it may not only help with the accent. It would also help improve your creative side, as you will witness innovative thinkers and ideas that are worth spreading. Upgrade your thinking process and identify the words that you had difficulty pronouncing. You may also enrol with the best IELTS coaching centre in India to further gain an understanding and improve your language skills.
TV News and Documentaries
News broadcasts and documentaries often highlight the hot topics that are trending and making headlines across the globe. Choose programmes from the specified countries and regions mentioned above. After that, you should try to compare each accent to analyse which dialect is different and follows the most unique approach. You may also listen to the ground reporting interviews, as you will hear how the locals use the language.
If you want to do something enlightening while improving your language skills, you could certainly watch movies. You would notice how most movies have American and British accents as dominant. It is likely that you will not find much with an Australian or Irish accent. Be specific in your approach, and look for movies where you can also build on your creative skills.
Radio is one of the best sources for learning and improving a language. You can focus on the voice without having any other distractions. Make sure you choose stations from the ten regions mentioned above to gain a better understanding and have the concepts clear in your mind. You can also listen to the good old radio stations while doing other work. It will be extremely convenient and will benefit your skills significantly.
There are multiple online sources, such as YouTube, Spotify, Netflix, or any other streaming platform, from which you can learn how to pronounce different accents. Don't focus too much on the entertainment factor. Try to choose topics related to animal rights, human rights, social justice, global warming, and the environment. These may be ideal for your IELTS exam and will certainly help you score well. You could also enrol yourself in the best IELTS and OET training in India to improve your skills and score equally well in all the sections.
There are tons of marketing materials you can find online. You should consider using that as a source of inspiration and practise. You should even practise and try to give mock tests. Make sure you complete the mock tests within the stipulated time to avoid any delays. If you have people in your group or family who have lived in a different region, try to communicate with them. Listen to how they pronounce each word and improve your listening skills to score well on the test.
Concentrate
While many people blame different accents, retention and concentration are some of the major concerns that may impact the IELTS score. Many candidates face this challenge and are unable to recall it after hearing it once. You will only have 40 minutes to complete the test. Out of this, 30 minutes are dedicated to listening to the audio, whereas you will get 10 minutes towards the end to write down the answers on your answer sheet. If you are unable to recall, your IELTS listening score will be impacted. It is one of the reasons why IELTS provides an option to choose the dates accordingly. 
Make sure to plan the IELTS test dates for 2023 according to your timeline when you are not stressed or burned out due to other concerns. You need to utilise your time efficiently. For instance, when you are given time to go through the instructions, you should certainly do that carefully. Consider highlighting the keywords or important phrases so that you do not face any challenges later. Keep all these aspects in mind and practise well to gain an excellent band score in the listening section.
Enrol now at Ajinorah and achieve your desired IELTS score with confidence.